Journée thématique SNS – CFV « Synergies de Simulation entre Fabrication Additive et Soudage : nouveaux défis » le 26 juin 2018
Organisée par le GST-SNS et la commission formage virtuel de l'AFM sur le plateau de Saclay.
The 3rd International conference on COmputational methods in Manufacturing Processes (ICOMP'18)
Dear colleague,
We announce the international conference ICOMP'18.
After the success of the last editions held in Saint-Etienne, France in September 2014, in Liège, Belgium on May 2016,  the 3rd International conference on COmputational methods in Manufacturing Processes (ICOMP'18) will be held in Barcelona, Spain on 5-7 september 2018.
https://icomp18.sciencesconf.org/
The 3 rd International conference on COmputational methods in Manufacturing Processes (ICOMP'18),  will provide an excellent intercommunication opportunity for researchers working on this multidisciplinary field of scientific endeavor.This conference will bring together researchers, practitioners and new comers to the field in an international forum. This community addresses recent advances in development or application of new numerical methods and pioneering computational strategies dedicated to manufacturing processes. It will also serve as mean that strengthens relationships between industry, research laboratories, and universities.
Register today in order to include your presentation in the conference program to be online soon.
Important dates :
Abstract due : March, 10, 2018
Notification authors : April, 15, 2018
Final program : July, 10, 2018
Open for the conference participants with contributions (Oral presentation or poster) as well as for attendees only (without contributions) from academia and industry.
Yours sincerely,
Carlos Agelet de Saracibar, Chairman
Eric Feulvarch, Co-chairman
Jean-Philippe Ponthot, Co-chairman
Journées Scientifiques et Techniques de Bordeaux : 12 mars 2018 : END-CND des composites
Lieu des JsTEND-CND : Bordeaux INP, école ENSEIRB-MATMECA Avenue des facultés, 33405 Talence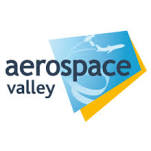 9h15-9h30 – Accueil par Guy LARNAC, Ariane Group
9h30-10h10 – Conférence plénière : titre et intervenant à venir
10h10-10h40 – Method for the estimation of in plane thermal diffusivity fields on heterogeneous and anisotropic materials by infrared thermography. Christophe PRADERE, I2M Univ. de Bordeaux, Talence (33).
10h40-11h10 – Pause café près des stands
11h10-11h40 – Etude du comportement mécanique de CMC oxyde/oxyde : couplage de techniques d'inspection In-Situ – Tomo- X synchrotron, Emission acoustique, MEB. Olivier CATY, Laboratoire LCTS, Pessac (33).
11h40-12h10 – THz imaging applied to the structural control of composite materials. Thierry ANTONINI, Cap omega, Montpellier (34).
12h10-14h00 – Déjeuner et stands
14h00-14h30 – Emission acoustique et durabilité des composites. Nathalie GODIN, Laboratoire mateisociété, Insa, Lyon (69).
14h30-15h00 – L'holographie acoustique appliquée au contrôle non destructif des composites. Henri BERNARD, Estia Composite adour, Bidart (64).
15h00-15h30 – Analyse de l'adhérence fibre/matrice par choc laser : application à des composites mono-filamentaires chanvre/époxy. Fabienne TOUCHARD, Laboratoire pprime, Ensma, Poitiers (86).
15h30-16h00 – Simulation Opérationnelle en Contrôle Non-Destructif, un nouveau défi pour la modélisation. Damien RODAT, Cea list, Saclay (91).
16h30-17h00 – Evaluation des raideurs de flexion d'une plaque composite inhomogène par analyse haute résolution de vecteurs d'onde. Pierre MARGERIT, Laboratoire Navier, Ecole des Ponts, Champs/Marne (94).
17h00-17h30 – Health monitoring of composites structures using machine learning techniques. Yann DUPLESSIS KERGOMARD, ESI Group, Mérignac (33).
Journées Scientifiques et Techniques de Bordeaux : 13 mars 2018 : END-CND des joints collés
Lieu des JsTEND-CND : Bordeaux INP, école ENSEIRB-MATMECA Avenue des facultés, 33405 Talence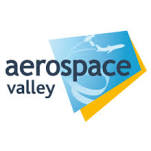 9h00-9h30 – Besoin et Activité ArianeGroup sur les problématiques de contrôle de collages structuraux. David BARNONCEL, Ariane Group, Saint-Médard-En-Jalles (33)
9h30-10h00 – Contrôle d'assemblages collés par imagerie THz. Thierry ANTONINI, Térahertz Waves Technologies, Montpellier (34)
10h00-10h30 – Conception d'un procédé de contrôle non-destructif d'un assemblage collé par ultrasons non-linéaires. Guillemette RIBAY, CEA List, Gif-sur-Yvette (91)
10h30-11h00 – Pause café près des stands
11h-11h30 – Ultrasonic Health Monitoring of adhesive bond between composite panel and stiffener. Sreedhar Puliyakote, I2M Univ. de Bordeaux, Talence (33)
11h30-12h – Test d'adhérence par choc laser d'assemblages composite pour les besoins aéronautiques : développement et maturité technologique. Romain Ecault, Airbus Operations SAS, Toulouse (31)
12h00-14h00 – Déjeuner et stands
14h00-14h30 – Évaluation non destructive de la tenue mécanique d'assemblages collés titane/composites par ondes de choc. Frédéric JENSON, Safran Tech, Magny les Hameaux (78)
14h30-15h00 – Mesure simultanée, in situ et en temps réelle des pressions et vitesses matérielles dans un assemblage collé soumis à un choc laser. Michel ARRIGONI, ENSTA Bretagne, Brest (29)
15h00-15h30 – Evaluation des raideurs d'interface d'assemblages collés à l'aide d'ondes de Lamb. Mathieu Renier, I2M Univ. de Bordeaux, Talence (33)
15h30-16h00 – Défauts au sein d'assemblages collés : conception du matériau joint pour le CND par Thermographie Infrarouge. Matthias Barus, LGP Univ. de Toulouse (31) & INP-ENIT Tarbes (65)
16h30-17h00 – Mise au point d'une méthodologie de qualification du niveau d'adhésion dans les collages. Jean-Marie MORVAN, CANOE – ADERA, Pessac (33)
17h00-17h30 – Etude numérique de l'effet acoustoélastique sur les temps de vol des ondes de Rayleigh pour la détection de kissing bonds ou de délaminage fermé. Quang Anh VU, LMA, Université Aix Marseille (13)
http://afm.asso.fr/12-et-13-mars-2018-deux-journ233es-scientifiques-et-techniques-sur-lend-cnd-des-composites-et-des-joints-coll233s-bordeaux-locaux-bx-inp
http://www.amac-composites.org/
Concours doctorants SAMPE Europe 2018 « Materials & Processes », 22 et 23 mars, Mines Saint-Etienne
Mines Saint-Etienne accueillera pour la seconde année le concours doctorants SAMPE France (ingénieurs de l'aéronautique; http://www.sampe-france.org/?q=fr/content/qui-sommes-nous%C2%A0)  les 22 et 23 Mars  2018.  Ces sélections France conduiront les 2 finalistes à participer au SAMPE Europe à Southampton en septembre prochain dont le lauréat sera invité à participer au SAMPE US 2019. Gageons que la réussite de S. Chelaghma (IRT St Exupéry & Univ. Paul Sabatier), brillant vainqueur du SAMPE Europe 2017
et digne successeur de nombreux lauréats français de ce concours continental, ouvre la voie aux futurs lauréats du concours France 2018.
A l'occasion de ce concours SAMPE France 2018, le 22 Mars après-midi un industriel de l'aéronautique présentera une conférence-débat autour des métiers matériaux-procédés d'avenir; cette conférence est ouverte à tous. Le concours à proprement parler (auditions) se déroulera le 23 Mars matin, il permettra de primer les 2 lauréats 2018 parmi les 8 doctorants sélectionnés sur dossier (date limite de dépôt des dossiers 09/03/2017 ; coût de déplacement-hébergement à la charge du SAMPE).
Cordialement,
S. Drapier
: le concours SAMPE France organisé en mars 2017 dans nos locaux a primé A. Lorriaux (LCTS & Univ. Bordeaux) et S. Chelaghma (IRT St Exupéry & Univ. Paul Sabatier) qui sont allés défendre leur candidature en novembre dernier à Stuttgart au SAMPE Europe. A cette occasion, S. Chelaghma a brillamment remporté le concours SAMPE Europe 2017. A ce titre, il participera au SAMPE US 2018 à Long Beach, Californie.
Dossier de candidature
2e Workshop CSMA Juniors les 13 et 14 mars 2018, Gif-sur-Yvette, Ile-de-France
https://csma-juniors.sciencesconf.org/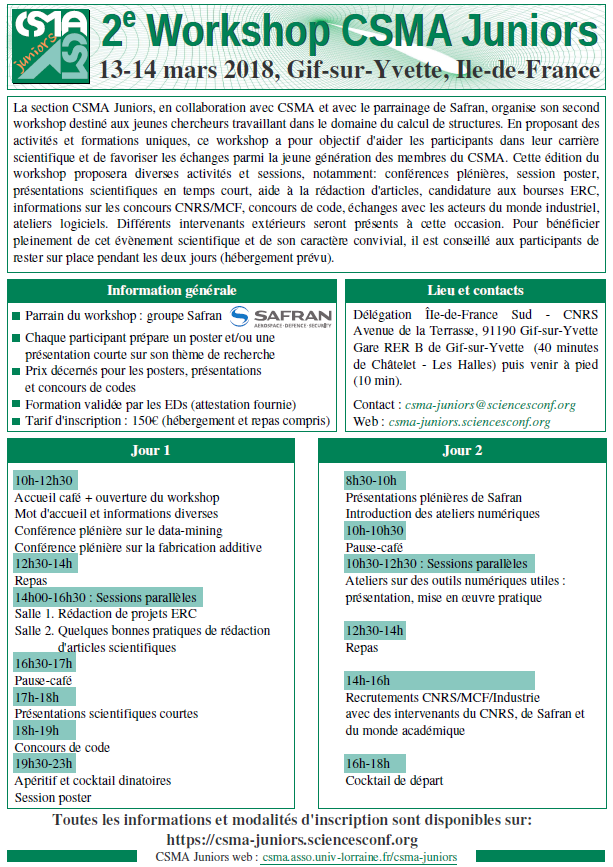 Cours de spécialisation,  Centre des Matériaux Mines-ParisTech, du 22 janvier au 9 mars 2018
Le Centre des Matériaux Mines-ParisTech organise dans le cadre de son mastère « Design des Matériaux et Structures » des cours de spécialisation sur des semaines bloquées de janvier à mars 2018.
Les cours sont offerts comme cours doctoraux à tous les étudiants en cours de thèse et comme semaine de formation continue.
Pour plus d'informations, veuillez consulter la page : http://dms.mat.mines-paristech.fr/Programme/Module-B3
ECCM-ECFD 2018 Conference Glasgow, UK, on June, 11-15, 2018
Dear Colleague,
we would like to inform you that we are organizing the mini-symposium
« MS50: Multi-scale models of interfacial layers »
The deadline for presenting a one-page abstract is December 15, 2017.
Information regarding the minisymposium and the ECCM-ECFD 2018
Conference can be found at the congress web page: http://www.eccm-ecfd2018.org
We thank you in advance for your participation interest.
Should you have any queries or require any further information please
do not hesitate to contact us.
We hope to see you in Glasgow!
Kind regards,
Frédéric Lebon
lebon@lma.cnrs-mrs.fr
CNRS, Laboratoire de Mécanique et d'Acoustique, Université Aix-Marseille, France
9th Contact Mechanics International Symposium 2018 – May 16 – 18, 2018, Sanctuary of Oropa – Biella, Italy
Deadline for abstract submission: January 19, 2018.
CMIS 2018: http://conference.unisalento.it/ocs/index.php/cmis/cmis2018
Flyer: Flyer_cmis2018
We would like to inform you that abstract submission for the Symposium is now opened untill January 19, 2018.
We would appreciate your participation to the Symposium which is the opportunity to gather every two years the contact mechanics community.
As usual, the congress addresses a wide panorama of topics in the area of contact mechanics in order to reinforce the interactions and collaborations between various communities:
Models, interface laws,wear, tribological modeling, cohesive zone models, rolling;
Emerging computational approaches: methods, algorithms and numerical analysis;
Mathematical analysis;
Dynamic contact problems, instabilities;
Micromechanics of contact and multiscale approaches;
Multiphysics and thermomechanical coupling;
Granular materials and rigid bodies;
Contact modeling in mechanical and civil engineering, biomechanics and geomechanics.
HISTORY
The series of CMIS symposia started in 1992 in Lausanne.
The locations have always been selected with the idea of providing a quiet and confidential environment to encourage exchanges of ideas among the participants.
Following such tradition, CMIS 2018 will be held at the Sanctuary of Oropa (Biella), Italy, on May 16-18, 2018, and it will be the 9th event of the series.
Lausanne, Switzerland, 1992
Carry Le Rouet, France, 1994
Peniche, Portugal, 2001
Hannover, Germany, 2005
Chania, Greece, 2009
Cargese, France, 2012
Abu Dhabi, United Arab Emirates, 2014
Warsaw, Poland, 2016
Oropa (Biella), Italy, 2018
ESMC 2018, Bolohna, July 2-6, 2018

The 10th European Solid Mechanics Conference – ESMC 2018, which will be held in Bologna (Italy) during July 2-6, 2018.
The Conference is organized by the University of Trento and the University of Bologna.
The European Solid Mechanics Conference is the major event for the solids mechanics community in Europe and provides a unique forum for scientists and engineers to exchange ideas on the current
state-of-the-art in the mechanics of solids, on new concepts and ideas and to identify new research directions.
Abstract submission will open on July 15, 2017.
The deadline for abstract submission is November 15, 2017.
Further details can be found on the Conference web site www.esmc2018.org.
13th World Congress on Computational Mechanics and 2nd Pan American Conference on Applied Mechanics, July 22-27, 2018, New York City, NY
The deadline for minisymposium proposals is June 15, 2017.
We invite you to submit a maximum 400-word proposal for a minisymposium on a topic related to the general area of computational mechanics to be held at the 18th World Congress on Computational Mechanics. The proposals are encouraged to address any timely and coherent developments in all aspects of computational mechanics. All disciplines of computational mechanics are welcomed and in particular we encourage proposals in new computation-oriented areas in both engineering and sciences. We also welcome proposals that explore interdisciplinary connections within areas of engineering and sciences or that are related to computational mechanics at any level.
To submit your minisymposium, go to http://www.wccm2018.org/minisymposia-proposal-submissions. Submission is open through June 15, 2017
Edition 2017 du Congrès Français de Mécanique, organisée par la communauté mécanique lilloise, Lille, du lundi 28 août au vendredi 1er septembre 2017.
Ce rassemblement biennal d'acteurs académiques et industriels est l'occasion majeure d'échanger tant sur les récentes avancées théoriques, numériques, expérimentales que sur les dernières applications industrielles.
Le CFM 2017 couvrira l'ensemble des domaines de la Mécanique (35 sessions, 4 mini-symposiums et un colloque international francophone sont proposés) et s'intéressera en particulier à la thématique « Transports », au cœur des enjeux industriels régionaux mais également européens (transport ferroviaire, aéronautique, …).
L'envoi des résumés est ouvert et possible jusqu'au 31/12/2016 sur https://cfm2017.sciencesconf.org/page/instructions
ICCCM 2017, Lecce, Italy. July 5-7,  2017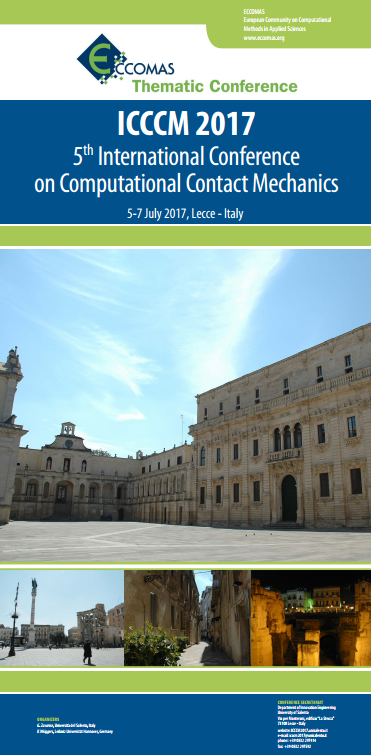 Data-BEST 2017, Nantes, France. March 27-29, 2017